This site is dedicated to my late Wife, Andrea. She will always be in my thoughts and dreams.

This site is for those of us who have lost someone very close to them. I am offering a unique opportunity to people who want a tribute to their lost ones. This tribute may include photos and a text tribute under the photo. This is a free service. All it costs you is the price of a stamp. All pics sent to me will be returned to you. I also include in the return mail, the original scanned pics and software to view them.


If you wish to submit a tribute to this page, please click on the "instructions" link to the left. If you wish to send me your tribute online, please feel free to use my "Tribute Form". You can add pictures later, or if you already have them scanned, you can attach them to an E-Mail and I will add them to your page.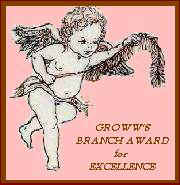 This site best viewed with

LinkExchange Member