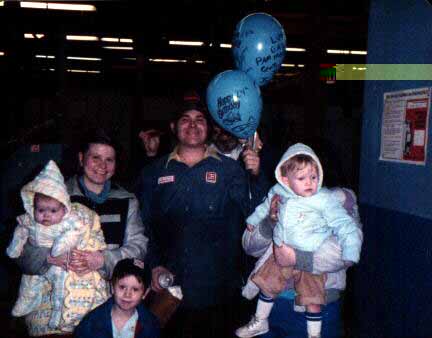 Steven G Morris March 14, 1962 to July 19, 1989

My husband and i met in a study hall in our freshman year in high school.
He used to tease me because I was the shortest girl in my class. He asked
me to a football game and so we went. We dated for 2 years going to church
on the weekends. We seperated for a year while he dated some one else. He
moved away and I didn't know it. one day as I was on a field trip with my
spanish class I bumped into him in Chicago at the Airport and told him if
he had the chance to stop by so he did. We started dateing again and in may
I watched him graduate from High school. I stayed the whole summer and had
a good time. I always loved Steven with all my heart and soul. We married
November 7th 1980. We have three children togather. He was a machinest at
Butler Manufacturing. He loved rebuilding cars and making Deep Sea fishing
poles. He went fishing nearly every weekend he liked to take our oldest son
who was about six at the time. My husband died in July of 1989 of a drug
overdose. Our kids have grown so much it has been about eight years now and
I miss him every day, and just like the waves in the ocean come the grief
and and the tears of missing the one I love.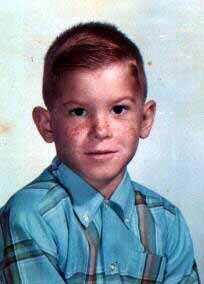 Steven in Grade School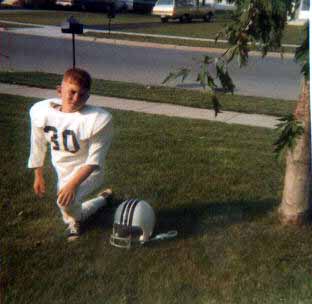 This is a picture of Steven in Jr. High Football 1975. We hadn't met yet.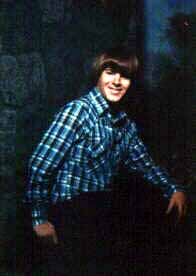 Senior Picture 1979 - 1980
Steven Graduation picture from the Oliver Aimes High School 1980 in Mass. I went to his graduation.
Our wedding picture at West Side Assembly of God in Iowa, November 7, 1980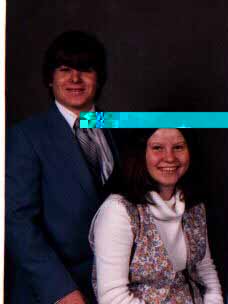 Steven in a suit during our first year of marriage. He swore he would never wear it again.
Theresa