Lisa's tribute to Wayne "A Faithful Servant"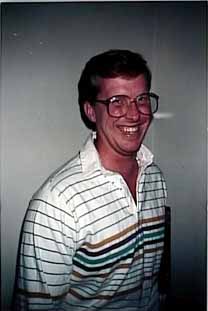 Wayne Earl Gragg July 4, 1961- Dec. 19, 1996


Wayne's Story:

Wayne and I met in March of 1987 in the Grand Canyon. We were married by his father just nine months later on Dec. 27, 1987.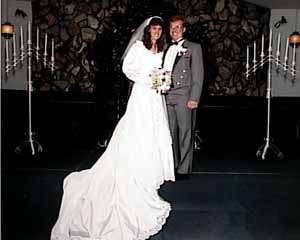 On January 31, 1990 our first child, Megan Ellen was born. Claire Marie was born on May 8, 1992. We were still waiting for our boy. On March 27, 1996 Samuel Wayne arrived. He was the pride and joy of the whole Gragg clan.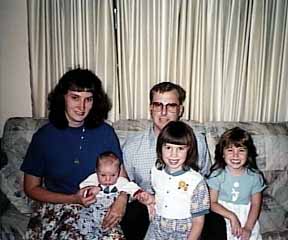 Then on Aug. 1,1996, Wayne was diagnosed with Hodgkin's Disease. He started chemotheraphy and his tumors started to shrink. Sam's hair was just beginning to grow as Wayne's was starting to fall out. He joked about he and Sam having chemo colored hair.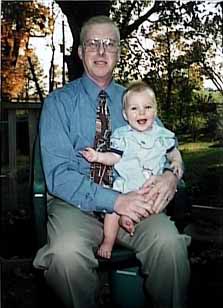 Then on Nov. 17,1996, Wayne started having high fevers. He was admitted into the hospital on Nov. 20. After a complicated series of events, it was decided that Wayne was having a reaction to his chemotheraphy drug, Bleomycin. He was in ICU on a ventilator for over 3 weeks, before he passed from this world into the next.
Wayne, we miss you. Your whole family thinks about you every day. As our children grow, I can't help but think about the little joys of parenthood that you are missing: Sam's first steps, Sam's first word, Claire entering Kindergarten, Megan skipping half of first grade and excelling in second. I can't hardly bear to think of the years ahead without you. There will be so much that you will not be here for.
Wayne, thank-you for being a friend, husband, lover, and father. You were a great auditor, although many of your ideas were rejected. As a disaster relief worker you helped hundreds in need. You helped after Hurricane Andrew, after the flood in Albany, GA, and you helped to distribute food in Haiti. You were admired by many. You were a good son and brother, always keeping your parents and sisters informed about the littlest thing our children would do.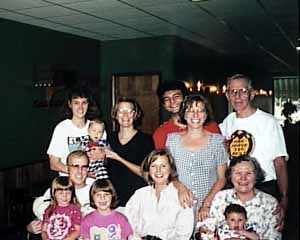 Wayne, we love you and you will be remembered forever!



Love Lisa Gragg