A trubite for Judy Ann Tripp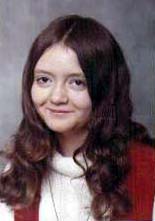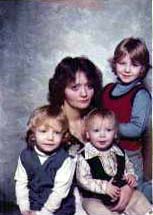 June 22, 1957 -- March 15, 1995
This is a tribute but it is also a tragic story.I have always thought of Judy as my little sister. On march 15th,1995 Judy's life was brutally taken,she was murdered. Her death was planned months in advance by her husband a friend and her two teenage sons. Judy was a sagarent for a security co,and she was able to handle herself but was caught off guard by people she trusted at home. There freind came out of hidding with a gun, there was struggle and Judy was shot once in the back the shot going through the spine and paralizing her. At this point their friend got scared and ran out of the house leaving the two teenage son's there alone. It was told by the two boys that she begged them to call for help,but they would not.
Three hours later the boys did make one call that was to Judy's husband,so he came home seeing that she was still alive got very mad picked up the gun bent down and shot her a second time this shot was to the head and ending Judy"s life.
Judy's husband,friend,and one son are now doing time in prison, the other son was never charged and we will always wonder why.
We will never forget your smile and your laughter. I don't know if we can ever accept the way you suffered in those last few hours in this life. WE are all very proude of you , with what all you accomplinished in your 37yrs. Our little 4 year old daughter ask my wife if Judy is hurt and crying lots of tears. So she tells her,Judy is in heaven with baby Jesus where she is safe and happy and can't be hurt anymore. My sister was not killed by bullets alone, I believe her two son"s part in this helped kill Judy with a broken heart. You will always be loved and missed Judy, May you rest in peace. One year later my wifes father passed away on April 14th 1996. Than two weeks later her mother also passed away on April 28th 1996 . We pray they are all together now and happy again, We love and miss you all. Jackie,Carl,and Carrie -----Together Always
Wind Beneath My Wings
It must have been cold there in my shadow,to never have sunlight on your face. You were content to let me shine,that's your way,you always walked a step behind. So, I was the one with all the glory,while you were the one with all the strenght. A beautiful with out a name for so long, a beautiful smile to hide the pain. It might have appeared to go unnoticed but I've got it all here in my haert. I want you to know it,I would be nothing without you. Did you ever know; that your my hero,and everything I would like to be? I can fly higher than an eagle,cause you are the wind beneath my wings. You let me fly so high I almost touch the sky, Thank you, thank you, thank God for you, the wind my wings.