In memory of my father Charles F. (Charlie) Hartman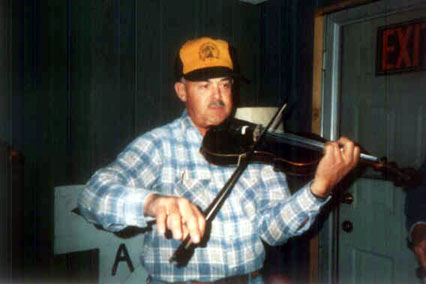 October 5, 1930--February 22, 1998.
Survived by his wife of 44 years; Patricia (O'brien)Hartman, Four daughters: Rosemary Burley, Karen Arnsparger, Colleen Hartman & Becky Mullen. Three son-in-laws: Scott Bennett, Ralph Bradley & Scott Mullen. Twelve Grandchildren: Corrina, Jamie, Michael, Jennifer, Kaytie, Ryan, Brandon, Andy, Sade, Alyssa, Cynthia & Devon; Brothers Clarence(Margie) & Jim(Louise); Three sisters Doris(Jerry), Julia & Louise. Also survived by Sister & brother -in-laws, aunts, uncles ,cousins & many neices, nephews and friends. Was founder of the Southern tier bluegrass association. School bus driver for 35 years. He loved to play his fiddle, fish, hunt & play pool.

Dad, you were taken from us without a chance to say goodbye. I know your watching over us saying "Please don't cry." God had his reasons for why although we don't understand, but I know in my heart we'll be together again.


We love you & miss you very much.